CLARETIAN FORMATION BOOKS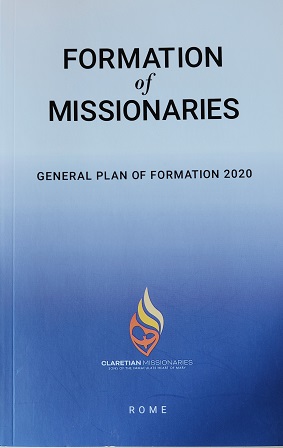 GPF can quite fittingly be considered as the Magna Carta on Formation that the Congregation, as mother and teacher, offers to its members, and above all to its new missionaries. It gathers up the core essentials of our missionary life and high lights its dimensions: charismatic, Christocentric, ecclesial, cordimarian, and human.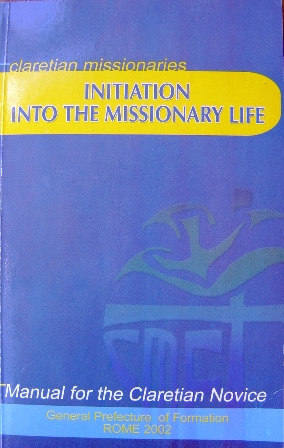 This manual presents the summary of the main topics and formation suggestions that the novices in the congregation must learn and assimilate during the novitiate.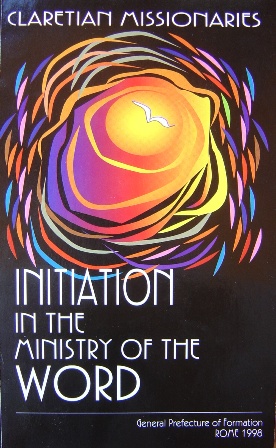 Our formation should be a process of initiation in the ministry of the Word in such a way that the Word should become one of the hinges of the process of formation. IMW is a pedagogical tool geared to this goal.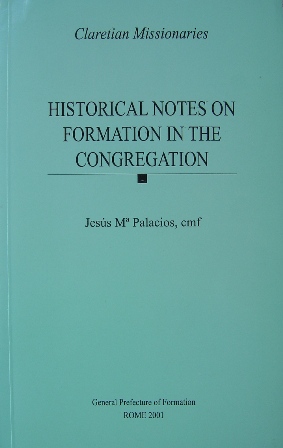 These notes are the fruits of the research by Fr. J.M Palacios cmf who has presented them in a book as an aid for Claretian formators so that they may come to know the partly scattered and forgotten tradition of our formative reality.
HISTORICAL NOTES ON THE FORMATION IN THE CONGREGATION
Presentation
Abbreviations
Introduction
Chapter 1: First organisation of formation, 1849-1870
I. STUDENTS IN THE CONGREGATION (1858)
II. ACCEPTANCE OF STUDENTS IN THE CONSTITUTIONS (1862)
III. VOCATIONAL AND FORMATIVE DOCUMENTS
IV. GENERAL CHAPTERS
Chapter 2: Period between the years 1871-1899
I. FR. JOSEPH XIFRÉ (1858-1899)
II. VOCATIONAL AND FORMATIVE DOCUMENTS
III. GENERAL CHAPTERS
IV. GENERAL DISPOSITIONS
Chapter 3: Period between the years 1899-1922
I. FR. CLEMENT SERRAT (1899-1906)
II. FR. MARTIN ALSINA (1906-1922)
III. VOCATIONAL AND FORMATIVE DOCUMENTS
IV. GENERAL CHAPTERS
V. GENERAL DISPOSITIONS
Chapter 4: Period between the years 1922-1966 (1st Part)
I. FR. NICHOLAS GARCIA
II. FR. PHILIP MAROTO (1934-1937)
III. FR. PETER SCHWEIGER (1949-1967)
Chapter 5: Period between the years 1922-1966 (2nd Part)
IV. VOCATIONAL AND FORMATIVE DOCUMENTS
V. GENERAL CHAPTERS
VI. CODEX IURIS ADDITICHO (C.I.A.)
Chapter 6: Formation in the Post-Conciliar Renewal, 1967-1997
I. PERIOD OF 1967-1971
II. PERIOD OF 1973-1979
III. PERIOD OF 1979-1985
IV. PERIOD OF 1985-1991
V. PERIOD OF 1991-1997
Chapter 7: The General Plan of Formation, 1994
I. BACKGROUND
II. XXI GENERAL CHAPTER
III. DRAFTING OF THE GPF
IV. CHARACTERISTICS OF THE GPF PROJECT
V. MEANING OF THE GPF FOR THE CONGREGATION
VI. CONCLUSION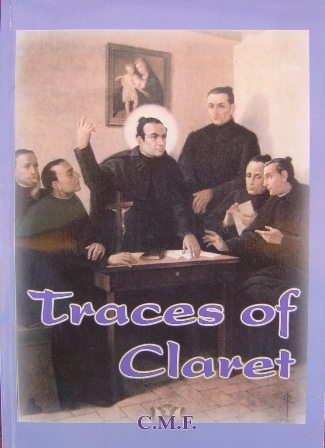 A guide to the essentials to get to know the congregation of Claretian missionaries prepared by Fr. Vicente Sanz Tobes. It is a useful hand book of information about the congregation for missionaries in formation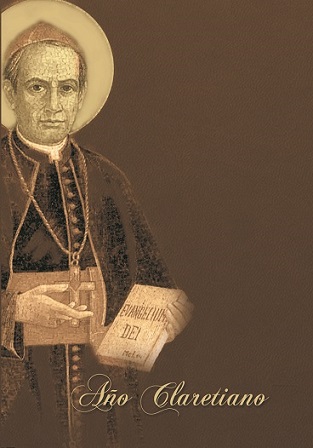 Includes the daily itinerary of St. Anthony Mary Claret; History of the Congregation from its foundation to January 1, 2020; Important persons related to Claret and the Congregation; the Autobiography of Claret; Consitutions of the Congregation; selected Chapter Documents; daily reflection and quotable quotes.